Intelligent Design
Unlocking the Mysteries of Life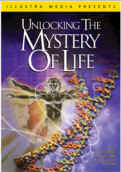 Is life on Earth the product of purely undirected processes like time, chance and natural selection? Or, can the origin and diversity of living organisms be traced to an intelligent cause? Unlocking the Mystery of Life explores these timeless questions and presents compelling evidence to support an idea that could revolutionize scientific thought - the theory of intelligent design. Main Page Google Video
The Revolutionary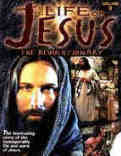 From His birth to His death and ascension, you will retrace Jesus' footsteps and see His miracles and ministry depicted as never before. Go back almost 2,000 years, to relive the dramatic events that changed the course of human history, and mankind's eternal destiny, forever.
(WMV)

Video 1 High 121mb Low 53mb Google Video
Video 2 High 125mb Low 53mb Google Video
The Emissary

The early first century followers of Jesus were a small, struggling group within Judaism who seemingly posed no threat to anyone, certainly not the mighty Roman empire. But there was one determined to see this fledging faith exterminated. His name was Saul and he became the greatest persecutor of the early church. But within a matter of a few years, the Christians fiercest opponent became its most effective advocate.
Video High 126mb Low 55mb Google Video
Who will miss the rapture?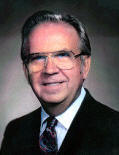 Ray Brubaker on THIS IS YOUR DAY, discussion why many Christian's will miss the rapture, & what will happen to them.
WMV 15mb (Higher Quality video)
Google Videos
The George Street Evangelist


Frank Jenner (Updated)
This is the incredible story of Frank Jenner and how God used him in George Street, Sydney, to spread the good news of Jesus around the world.
Main Page [Tangle]
EE TAOW!


A powerful and inspiring testimony regarding a missionary couple to Papua New Guinea.
Main Page
Google Videos
6 Big Big Big Angels

The testimony of Victoria Pennington, who was carried to heaven by 6 very large angels.

WMV
Google Videos
(Shown on the Sid Roth Show)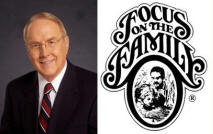 Origins of Homosexuality
How to prevent Homosexuality in Children

The Fool
& the Wiseman
A video presentation discussing the differences between Foolishness and Wisdom